InterTown Summer Soccer 11U through 16U Boys and Girls
Inter Town Soccer is the next step for the recreational soccer player (birth years 2009 - 2004).
Offering them the opportunity to represent the club, play weekly games and continue their development with practices and competitive games.
By this age players are able to identify TEAM, want the recognition of playing for a team and participate in competitive games.
Teams will participate in the Monroe United Recreational Soccer League (MURSL) competing against other town's recreational teams in both home and away games.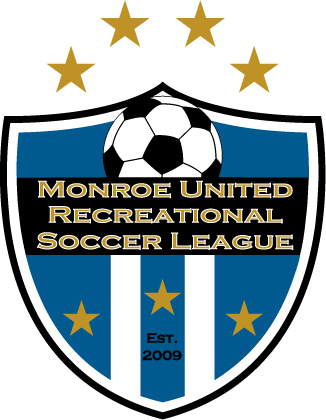 No tryouts are required for this program.

Preseason practices will start in May, and games will begin the end of May through mid-July. Schedules will be available mid-May.
Registration for this program is open and will close once a roster is full.
Boys and Co-ed team games are on Monday and/or Wednesday. Girls games are on Tuesday and/or Thursday.
Lakefront will make every effort to field a boy and girl team. If not enough girls register for an all-girls team, the teams will be combined and be co-ed.
Parent volunteer coaches will manage the teams during the season,
We hope to field teams at:
· 13U for players born in 2007, 2008 and 2009 with a maximum roster of eighteen players
· 16U for players born in 2004, 2005 and 2006 with a maximum roster of twenty-two players
Team registration in the MURSL program has a deadline of April 1st. In order for the club to register a team seventy percent of the maximum roster must have registered with the Lakefront Soccer Club. Once the roster is full we cannot accept any more players.
If a player is rostered on a Travel/Premier soccer team, they are ineligible to participate in MURSL program.
MURSL HAS CANCELED THE 2020 SEASON

Locations: TBA

Age


Game/Practice Days


Game/Practice Dates


Practice Days


Time

Boys & Co-ed


Monday and/or Wednesday

May – July (schedule set by league)

TBA

6:00 - 8:00 pm

Girls


Tuesday and/or Thursday

May – July (schedule set by league)

TBA

6:00 - 8:00 pm

This is a tentative schedule and may be modified due to the number of participants that sign up for the program. Final details will be confirmed in May.

Details are as follows: Players are grouped according to age and gender. (Co Ed teams maybe formed if not enough girls sign up.)


Registration is open!

Program Fee: $199.00 ($159.00 Early Bird Discount if registered by March 1st!)
12 games (6 home /6 away) and 8 practices.
Includes uniform





Uniform: distribution will be during the first week.
All players must wear shin guards; cleats or turfs are acceptable. Please bring a water bottle and a ball to each session.

Team Coaches & Managers: Parents/adult volunteers will be responsible to manage the games and will observe the training sessions. Each team coach will receive practice plans and will have assistance of the staff available if required.

Team Pictures Dates:
Players may purchase individual photos or a team photo
July 13 - 16

MEDICAL EMERGENCIES:
Medical kits will be available at each location. If a Lakefront Soccer Club Recreational Soccer player needs assistance during the session beyond what a parent/guardian can offer, the parent/guardian should call 911 immediately.

PARKING:
Lakefront Soccer Club reminds participants to park legally at the assigned site. For example, it is not acceptable to park along Publisher Parkway if you play at Lakefront Soccer Complex.
QUESTIONS: Please direct any questions to the Lakefront Office by email: office@lakefrontsc.com
Dates, times and location are subject to change.
Lakefront SC is not responsible for cancellations due to Acts of God or circumstances beyond our control.